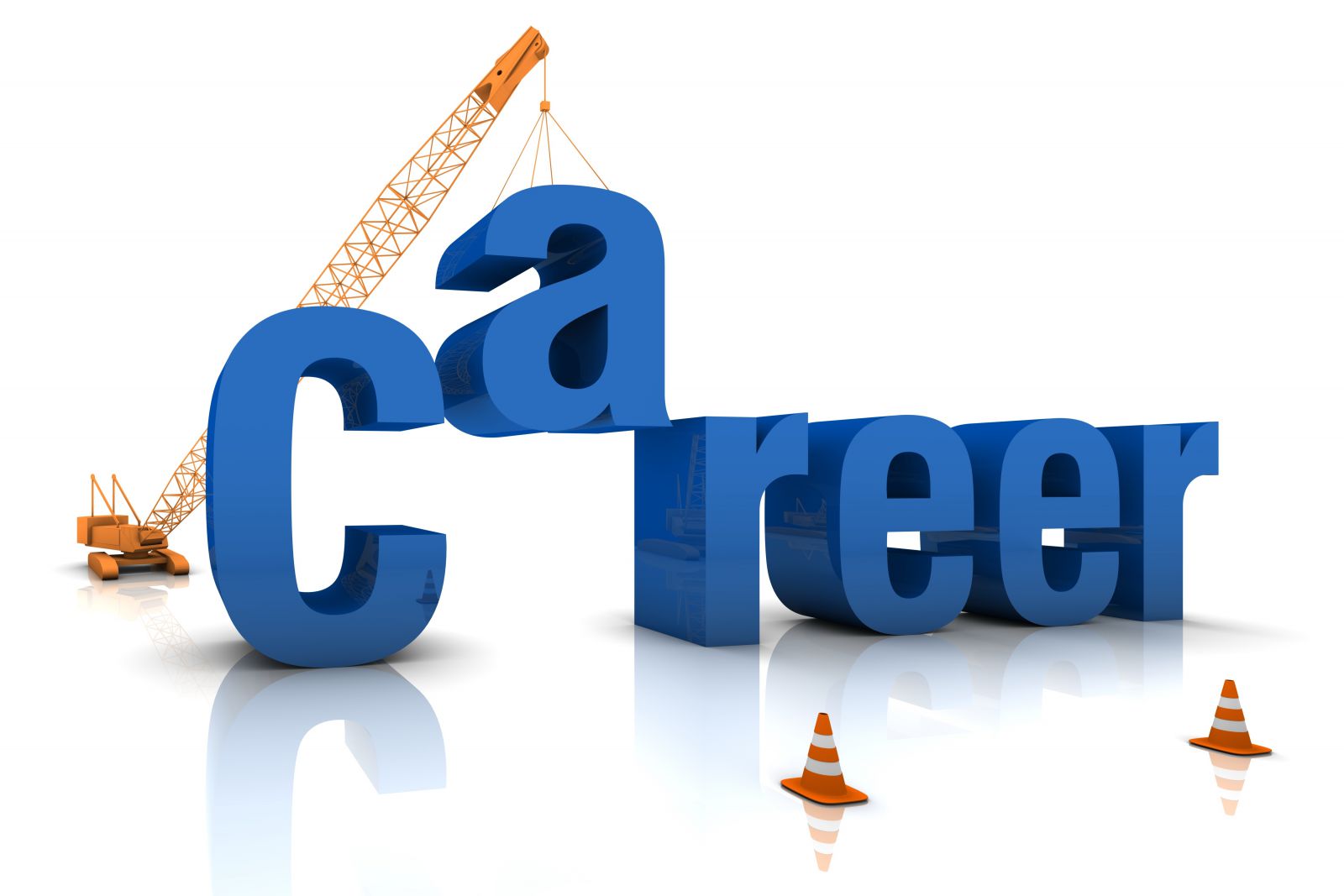 There is a reason that Diablo is a leader in the plumbing industry. Simply put, it's our people! Talented, trusted and well-trained, our people are our most important resource. That's why we offer our people the tools, training, and the platform to be heard and to grow. Whether you are a recent graduate or have decades of experience, Diablo plumbing offers opportunities for top-notch construction professionals at all stages of their careers. If you're looking for a career in design, project management, new construction, service & repair, office & administration, chances are we have the right opportunity waiting for you.
We are proud to work with the best apprenticeship program's in the construction industry.
WHY TRAIN AS AN APPRENTICE? 
Classroom training. Expert instructors teach you theory, safety and skilled trade fundamentals in a controlled environment.

On-the-job training. You'll get your hands dirty (literally), apply your knowledge and skills and learn by doing.

No student loans. Currently, the average student debt in California is $20,340 and the proportion of students with debt is 55%.

Employment. You will earn while you learn.

Career potential. Apprenticeship can take you in many career directions. 
THE VOICE OF THE MERIT SHOP
Associated Builders and Contractors (ABC) is a national construction industry trade association representing more than 21,000 members. Founded on the merit shop philosophy, ABC and its 70 chapters help members develop people, win work and deliver that work safely, ethically and profitably for the betterment of the communities in which ABC and its members work. ABC's membership represents all specialties within the U.S. construction industry and is comprised primarily of firms that perform work in the industrial and commercial sectors.
ABC's mission is the advancement of the merit shop construction philosophy, which encourages open competition and a free enterprise approach that awards contracts based solely on merit, regardless of labor affiliation.
ABC is the merit shop construction industry's voice with the legislative, executive and judicial branches of the federal government and with state and local governments, as well as with the news media.
ABC's objective is to deal with issues on an industry-wide basis through its national office and chapters.
ABC's activities include government representation, legal advocacy, education, workforce development, communications, technology, recognition through national and chapter awards programs, employee benefits, information on best practices, and business development through an online contractor search directory.
ABC was founded in 1950 when seven contractors gathered in Baltimore, Md., to create an association based on the shared belief that construction projects should be awarded on merit to the most qualified and responsible low bidders. The courage and dedication of those seven contractors helped to quickly spread the merit shop. Today, ABC is recognized as one of the leading organizations representing America's business community and the merit shop construction industry.
ABC Northern California's history 
ABC Northern California (ABC NorCal) was founded in 1976 in Concord, CA. In summer 2008, we expanded our office and training space and moved to our current 26,000 square-foot home in Livermore, CA. Today we represent close to 500 large and small companies across Northern California and train 300+ apprentices per year.
WHY TRAIN AS AN APPRENTICE WITH ABC NORCAL?
We are state and federally approved. ABC NorCal's apprenticeship programs are approved by the State of California and the U.S. Department of Labor.
We offer multiple trades. We offer apprenticeship programs in five trades: carpentry, construction craft laborer, electrical, painting and plumbing.
Compared to a college education, there's virtually no cost to you personally. The program is funded by various private and public sources. You will need to purchase the tools required for your trade.
Paid on-the-job training.  
Health benefits. Including medical, dental, vision and life insurance.
We honor Post-9/11 GI Bill benefits.  Eligible veterans can receive a tax-free stipend during their apprenticeship program.
Build your professional network. Our members are some of the most talented construction professionals in Northern California.
Best People. Best Practices.
Our Mission
"Dedicated to the advancement and education of the plumbing and HVACR industry for the health, safety, and comfort of society and the protection of the environment."
PHCC has a long history of helping p-h-c contractors be the best in the business. For more than 130 years, PHCC has provided the types of services, information and resources that help our members succeed — and at the same time, helped to protect public health & safety and the environment. These include best practices for running more profitable operations, proven ways to attract and retain the best people, and a variety of opportunities to build valuable connections.
One Unified VoicePHCC serves as a single, national voice representing more than 3,500 contractor members from open and union shops who work in the residential, commercial, new construction, industrial and service & repair industry segments. With PHCC as their professional partner, these members benefit from having a dedicated, politically savvy advocate on key legislative and regulatory issues.
Why Get Into The Construction Industry
From www.thebalance.com
The construction sector includes the construction of commercial, industrial, and residential buildings and engineering projects like roads, bridges, and utility systems. Construction includes both new construction and remodeling, additions, maintenance, and repairs.
Construction is one of the industries with the highest projections for new employment opportunities. Positions vary ranging from unskilled laborer and helper jobs to roles that require extensive training, education, and skills.
Job Titles with the Highest Employment
Overall, the construction industry employed 6,881,000 million workers in May 2017. For 2016, the job titles with the highest number of employees included:
Carpenters – 575,100
Construction Laborers – 764,090
Construction Managers – 202,530
Electricians – 464,810
Operating Engineers and other Equipment Operators – 229,250
Job Titles with the Highest Projected Growth
Construction is projected to add 790,400 new jobs by 2024. Employment is estimated to grow 10 percent from 2014 to 2024, faster than the average for all occupations, increasing from 6.5 million jobs to 7.2 million jobs.
Which jobs need the most employees? All the jobs in the construction sector are projected to have an increase in employment.
Projected growth ranges from 5 percent, which is the average for all jobs, for Drywall and Ceiling Tile Installers to 24 percent for Solar Photovoltaic Installers.
The most in-demand jobs, with higher than average projections for job creation, in the sector include:
Plumbers, Pipefitters, and Steamfitters
People in this role install pipes in both residential and commercial spaces. A license is usually required, and training is through apprenticeships or school programs. Review this sample resume for a plumber, along with a list of skills for plumbers.
Projected Growth: 12%
From Wikipedia, the free encyclopedia
A plumber is a trades person who specializes in installing and maintaining systems used for potable (drinking) water, sewage and drainage in plumbing systems. The term dates from ancient times and is related to the Latin word for lead, "plumbum".
The word "plumber" dates from the Roman Empire. The Latin for lead is plumbum. Roman roofs used lead in conduits and drain pipes and some were also covered with lead, lead was also used for piping and for making baths. In medieval times anyone who worked with lead was referred to as a plumber as can be seen from an extract of workmen fixing a roof in Westminster Palace and were referred to as plumbers "To Gilbert de Westminster, plumber, working about the roof of the pantry of the little hall, covering it with lead, and about various defects in the roof of the little hall". Thus a person with expertise in working with lead was first known as a Plumbarius which was later shortened to plumber.
Plumbing activities
Years of training and/or experience are needed to become a skilled plumber; some jurisdictions also require that plumbers be licensed.
Some needed skills, interests, and values. Protecting health and welfare of the nation is the top priority of a plumber along with,
Reading drawings, and specifications to determine layout of water supply, waste, and venting systems
Detecting faults in plumbing appliances and systems, and correctly diagnosing their causes
Installing, repairing and maintaining domestic, commercial, and industrial plumbing fixtures and systems
Locating and marking positions for pipe connections, passage holes, and fixtures in walls and floors
Measuring, cutting, bending, and threading pipes using hand and power tools or machines
Joining pipes and fittings together using soldering techniques, compression fittings, threaded fittings, and push-on fittings.
Testing pipes for leaks using air and water pressure gauges
Awareness of legal regulations and safety issues
Ensuring safety standards and building regulations are met.
Copper Piping
ADA Compliance
Potable Water Systems
Sanitary Waste & Vent
Code Compliance
Acid Waste
Grease trap interceptors (install)
Heating Hot Water
Chill Water
Backflow Preventers
Natural Gas
Storm Drains
Seismic
New Construction
Urinals (waterless and standard)
Flush Valves
Toilet Chair Carriers
Floor Drains
Floor Clean Outs
Combination waste & Vent
Floor Sinks