As a fully integrated Design-Build-Maintain-Service & Repair contractor, Diablo Plumbing's strengths become readily apparent through the design-build project delivery method. The use of design-build continues to expand as owners recognize the significant benefits that a fully integrated team presents, including: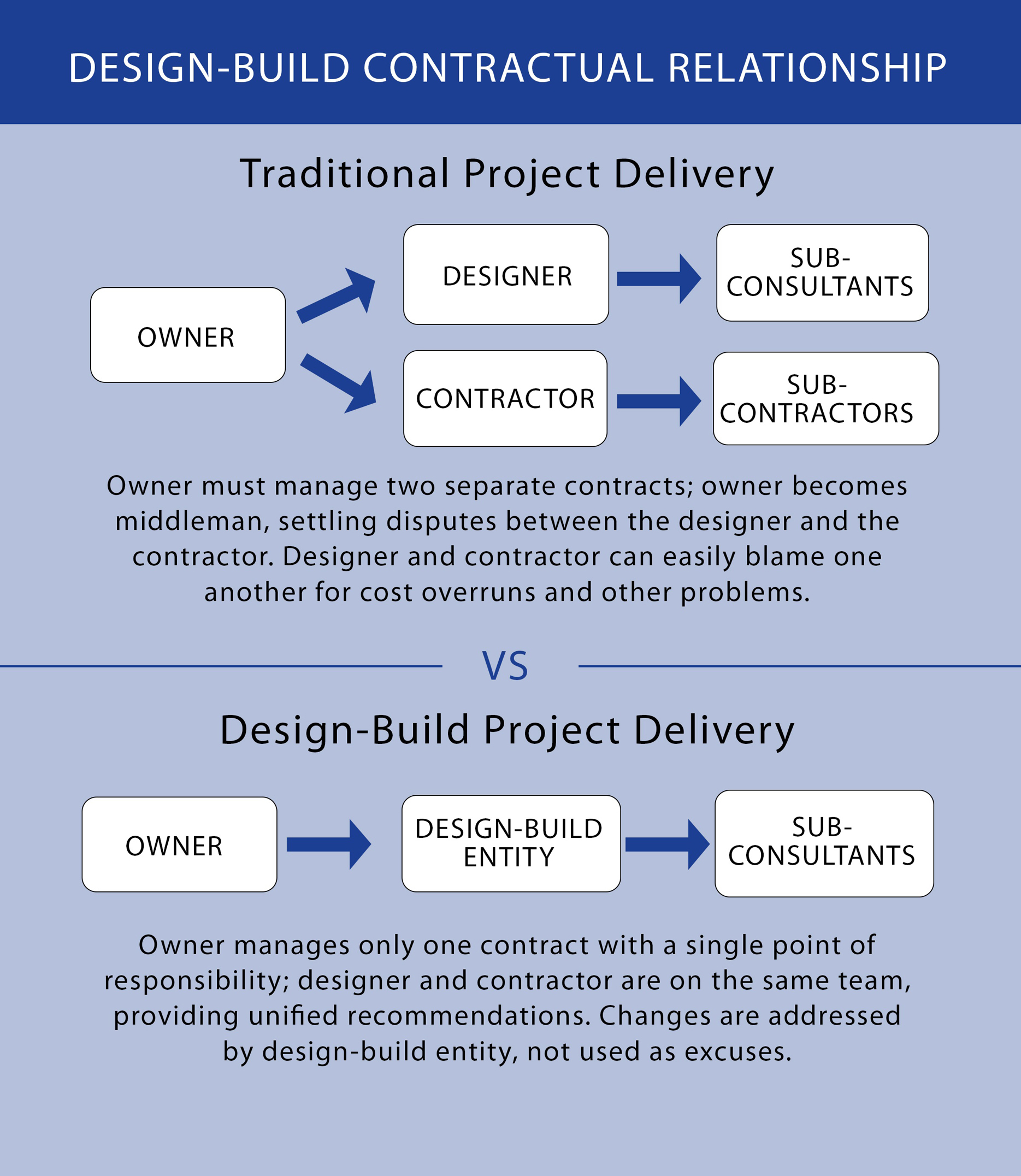 Source: The Design-Build Institute of America is the only organization that defines, teaches and promotes best practices in design-build. Design-build is an integrated approach that delivers design and construction services under one contract with a single point of responsibility. Owners select design-build to achieve best value while meeting schedule, cost and quality goals.
Source: Construction Industry Institute (CII)/Penn State research comprising 351 projects ranging from 5,000 to 2.5 million square feet. The study includes varied project types and sectors.
From Wikipedia, the free encyclopedia